About Us
A few words about us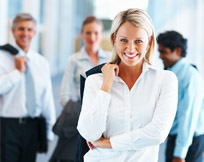 Erinyes Technology services covers strategic planning, business intelligence, creative, multimedia and flash web disigning, bio-metrices solutions, application development, product / service promotion & solution maintenance. Most of our time goes in understanding your business objectives, defining the problem and finally designing the best possible solution. Your Product can offer you the best return for your investment.
We understand the every company has a unique requirement when it comes to implement IT Services. Where our responsibility is to project that uniqueness and make Your IT Product stand out from its competition. Unlike a run-of-the-mill Product Development we make it a point to deliver a distinctive look to your product. Our Product Developer experts ensures that your product aesthetically appealing and user friendly. The quality of our client's accounts set us apart from our competitors and establishes our domain supremacy in New Delhi, India. This also helps us in achieving higher number of global orders in the advantage India scenario at the age of offshore outsourcing.
Why Choose Us
Mission
Our mission is to touch the horizon where our capabilities may successfully meet with the requirements of our clients, that too with ultimate transparency and cost-effectiveness.
Vision
To sow the seeds of par-excellence services with customer centric approach and reap the trust of worldwide clients.
Core Values
Transpicuous Work Culture - Our words and actions always go hand-in-hand. We strongly preserve transparency to be correct ethically, legally and socially as well.
Result-Orientation - By setting clear goals, fixing the priorities, organizing the resources-and rigorously monitoring the growth of project.
Customer-Centric Approach - We revere the uniqueness of each client and his requirements and budget thus shape out the mirror-like solutions.
Innovation - Think and do out of the box by setting the minds free. We also seek the unrevealed possibilities, hidden in feedbacks and suggestions of clients and co-workers..
Product Development Process
Erinyes Technology Product Development Processes are:-
Participation in software product definition, including Business case or Gap analysis
Specification
Requirements analysis
Development and refinement of throw-away simulations or prototypes to confirm requirements
Feasibility and Cost-benefit analysis, including the choice of application architecture and framework, leading to the budget and schedule for the project
Design
Implementation (e.g. installation, configuration, programming/customization, integration, data migration)
Authoring of documentation needed by users and implementation partners etc.
Testing, including defining/supporting acceptance testing and gathering feedback from pre-release testers
Participation in software release and post-release activities, including support for product launch evangelism (e.g. developing demonstrations and/or samples) and competitive analysis for subsequent product build/release cycles
Maintenance